Westfalia Orphanage swim classes 2012
Summer is here in Peru and swim classes for 2012 are underway for the 100 kids of Westfalia Orphanage! We use a local tourist restaurant which is about a 15 minute walk from the orphanage which has a pool that we use for a fee.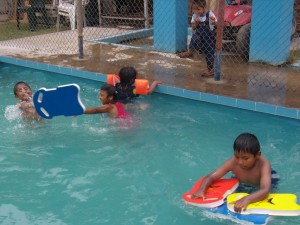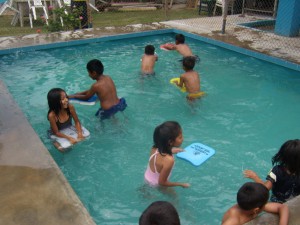 The kids live in 7 houses and we take one house at a time to the local pool to enjoy a day of sun, swimming and fun. The pool we're using this summer has a huge water slide which the kids think is the Peruvian equivalent of Disneyworld!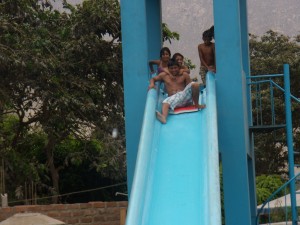 Only a couple of the 100 children can actually swim, so while it is obviously important to teach them how to swim, it is also a good excuse to get out of the orphanage and have some fun. It's school holidays now so it's a perfect time to have some fun, err, i mean learn water safety!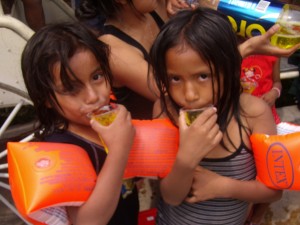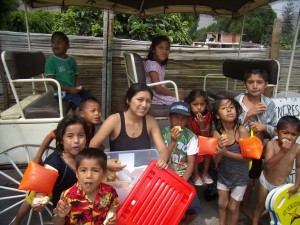 After swimming we organize lunch, drinks and some biscuits for the kids to give them some energy for the walk back up the hill to the orphanage! A big thanks to Stef for helping out each week (and making chicken sandwiches. I'll do it this week I promise!), George for pool security and Dinah and Billy for coming along. The cost for the kickboards and floats, use of the pool, food and drinks for the kids works out at over $5 for each child, each week. So if you are able to help train a future Olympic swimmer or help with any of our projects please send us a donation, and remember every dollar counts! Find us on facebook (feel free to post the sonrisas link to boost awareness!) and please tell your friends and family about us! Thanks!