Colegio La Libertad, Lima, Peru
Colegio La Libertad is a small school located in the shanty town of La Libertad (The Freedom) near Cieneguilla on the fringes of Lima around an hour and 20 minutes out of the city. It was built by the government in 1989 and caters for around 130 students aged between 4 and 15.
After its creation the government only provides money for the teachers' wages as well as basic yearly maintenance such as painting. It makes no provisions for new buildings or the supplying of individual textbooks for students.
Sadly the parents of this impoverished town cannot afford the textbooks and other materials needed for the classes. The children usually end up all sharing the teachers texts which slows learning considerably. This is reflected in a broad poor understanding of concepts as well as primary level students being deficient in reading comprehension, as discovered in recent national and international assessments. Not to mention that in most grades the range of a child's age can vary by up to 4 years due to the these poor levels of development.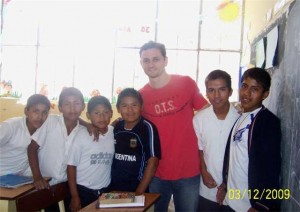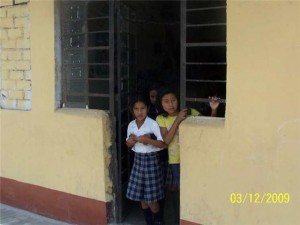 Sonrisas en Peru is currently in the process of receiving a quote from the principal of the school for the cost to supply all the students with the necessary textbooks and school supplies for the start of school in February. We would also like to create a small library in an attempt to try to combat the poor reading comprehension.