Westfalia Orphanage Christmas Party 2011
On Saturday 17th Sonrisasenperu hosted the annual Westfalia Orphanage Christmas Party and, with the help of so many people, it was even bigger and better than last year. There were lots of games and prizes, face painting, a delicious lunch of a Peruvian national dish (arroz con pollo), jelly, chocolate milk, soft drink and sweets. It was such a special day for the 94 orphans that come from all over Peru and live at the remote orphanage in Cieneguilla on the outskirts of Lima.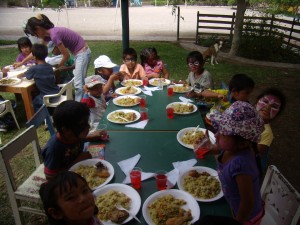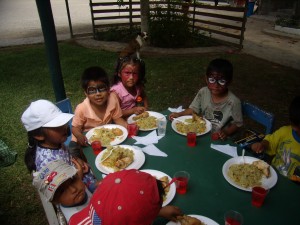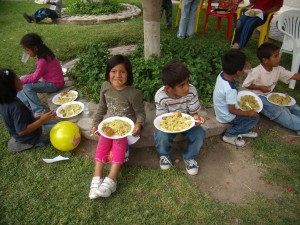 A huge thank you to the energetic George S and his tireless work helping me organize everything. Also a big thanks to Pamela who helps me so much every week. Miguel, Lilly, Silvia and the gang at New Horizons, Kelly and the gang at British Ex-Pats, the staff and students at Business Links and all the amazing donors who helped make this day possible.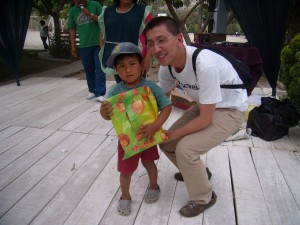 Each child received two gifts each and it was amazing to see the looks on their faces as they came up and collected them. These aren't kids who have playstations, MP3's, and toys we took for granted growing up so their faces were beaming as they came up.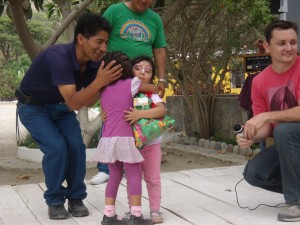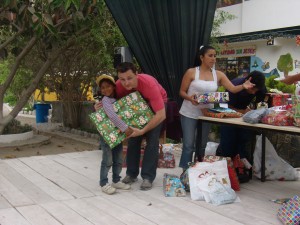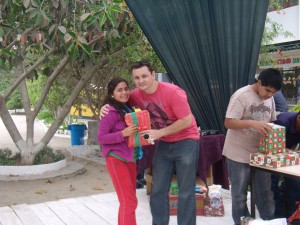 There were also some people who attended the party and gave out the actual gifts they bought for the kids.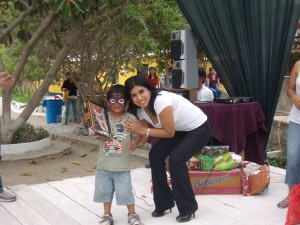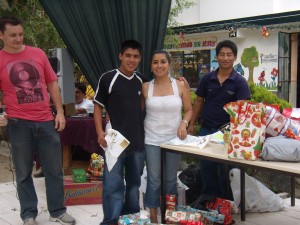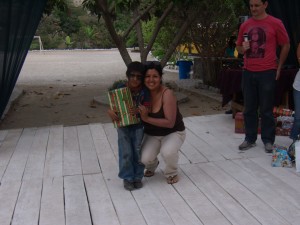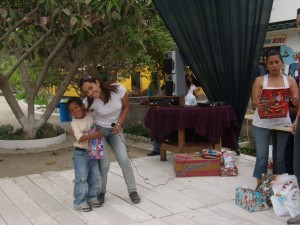 And seeing the kids opening their presents was an amazing sight.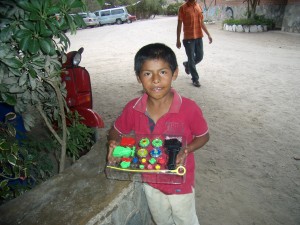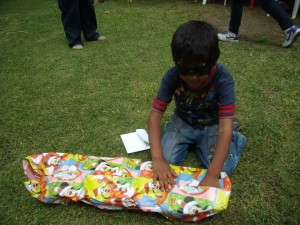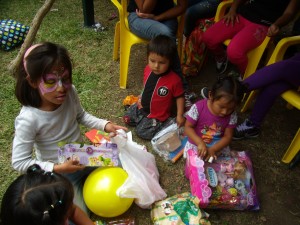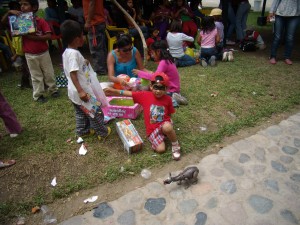 The kids really enjoyed the games and face painting.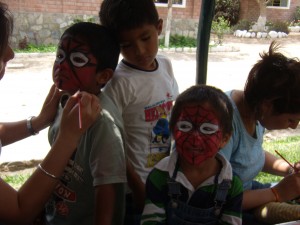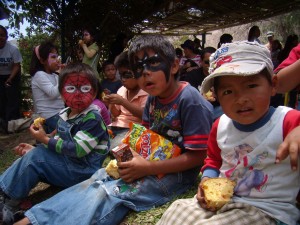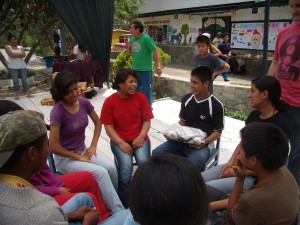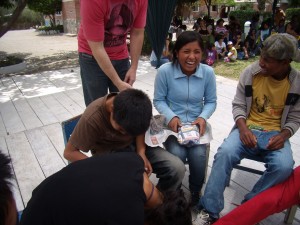 So again, a big thank you to those who have helped us make this event so special. And thank you to all those who have donated funds, food, clothes, and their time to these kids. Over the past 2 years I have personally seen amazing changes in the demeanour of these children. All come from dire situations whether it be physical or sexual abuse, abandonment, from the streets, or simply that their families cannot afford to care for them. They come from all parts of Peru and join this big family. And they continually grow in character from shy and reserved children into loving, confident, caring, empathetic teenagers. And this doesn't simply occur through giving food, clothes or classes but from constant contact and letting them know that people do care about them; that they are worthwhile. And the children are well aware of the global help they receive and constantly ask me about the people and countries that contribute. So thank you.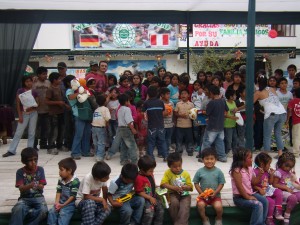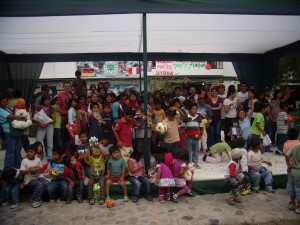 Our next event for the kids is a traditional turkey Christmas lunch on December 24. Sonrisasenperu is also planning new projects for 2012 including classes for Westfalia Orphanage (such as swimming, art and English) as well as the painting and repair of the kids' accommodation, more museum and cultural trips for the kids (including a trip to the beach as only a couple of the 100 kids at Westfalia have seen the ocean), as well as visits to terminally-ill children in hospital. If you would like to help out please click here or help spread the word. Thanks!