Huerta Shoe Drive success!
The Huerta Shoe Drive was a great success. We were able to purchase a pair of shoes for every child in Huerta Village as well as clothes and toys. It was an amazing day and the children were very happy. This village is extremely poor and I wish you could have seen the kids' faces as they opened their presents to see their new shoes. They were looking at them like they were $300 designer shoes!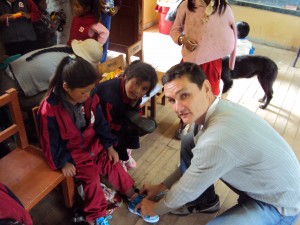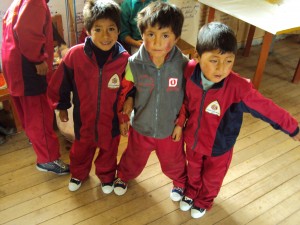 Thank you so much to those that donated or even spread the word amongst your friends. You really did make a difference in these childrens' lives and you should feel proud! The shoes drive was such a success I was able to contribute funds to the Christmas party for La Libertad school (outside of Lima). The children received presents including the same shoes I purchased for Huerta Village as well as toys and/or clothes. Your funds also contributed toward the provision of two nurses for medical checks on the elderly of the village.
Sonrisas en Peru also donated some of the funds to Aldea Yanapay school in Cusco which was the first school I volunteered at in 2007. These funds will go toward two new social projects early next year including the building of a local orphanage!
Again, thank you for your contributions. Merry Christmas from the children of Huerta Village, La Libertad school and Aldea Yanapay school!