Westfalia Orphanage donations
One of the aims of sonrisasenperu is to be a link here in Peru between those who wish to help but aren`t sure how to and those so in need in rural Peru. We receive donations from everyday people in the form of educational materials, books, clothes, shoes, blankets, toys, electrical appliances, and food as well as money. Some people even travel vast distances to bring these donations to Peru and we`ve received donations from Australia, the United States and Europe. In this post we wish to say a big thank you to all of you who have donated to the various projects and share some of the photos.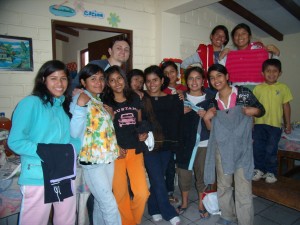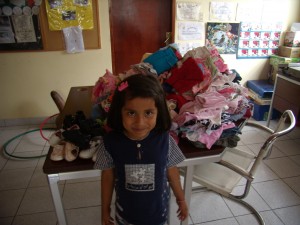 From Rebecca and the Canterbury College kids from Brisbane  Australia dragging 6 huge bags of clothes and books through 3 airports, Wally from Illinois in the U.S. and his contributors. Natalie, Sandra, Sharon and their wonderful families bringing 85 pairs of shoes from Virginia, U.S.A., Bronwyn from Brisbane and her fundraising efforts, to my old school friend Wanda organising a fund raiser at the Marsden High, Brisbane Australia reunion. And in Lima Peru to the many  people who have donated everything from food, clothes, toys, books and stationery and even a blender! Thanks also to those who have come out to visit Westfalia Orphanage and those that have helped out with events and projects.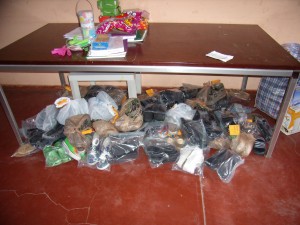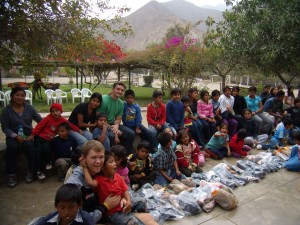 Remember that almost all of the rural kids we support own nothing except the clothes on their backs and shortages of books and even food is an everday event. We always need help so if you are able please send a donation or email us here to donate clothes, books, etc. Please tell your friends and family about www.sonrisasenperu.org. Thanks!